Downtown Montreal Strategy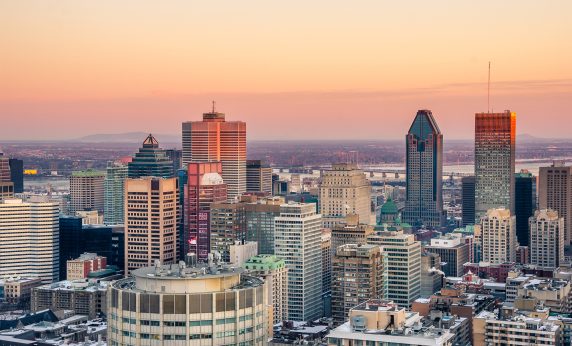 A comprehensive, interdisciplinary study that supports the elaboration of a strategy for the development and planning of the Downtown area.
To improve the coherence of its actions, the City of Montreal has set up the Downtown Project Office to prepare and implement a Downtown development strategy.
The area covered by the study extends over the entire Ville-Marie Borough, as well as the opportunity areas of Griffintown and du Havre in the southwest, Milton Parc and Hôtel-Dieu in the Plateau-Mont-Royal, and the banks of the St. Lawrence east of the Canadian Pacific railway tracks in Mercier-Hochelaga-Maisonneuve. The study consisted in identifying, increasing, and enhancing the potential for residential, commercial and office functions by emphasizing the principles of "live-work-play". The resulting proposals aimed to systematize an integrated planning of the Downtown area and rationalize the investments made.
To this end, BC2 carried out a document review and a complete analysis of the territory and drew up an overall portrait integrating all the markets by function as well as theme: spatial planning, urban design, environment, heritage, safety, sustainable mobility, governance over a fifteen-year horizon. The elaboration of the vision for a future made it possible, in a second phase, to propose concrete and targeted measures aligned to strategic development orientations.
Thanks to its interdisciplinary approach, the document produced provided a clear understanding of the medium- and long-term planning issues.
Data sheet
Client

Arrondissement Ville-Marie

Location

Arrondissement Ville-Marie

Year of execution

2015-2016

Cost

143 k$