Landscape Architecture
Urban Design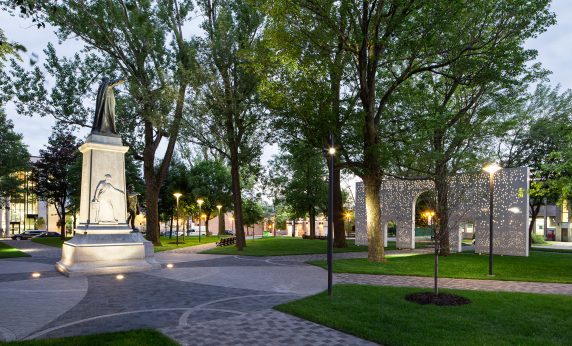 A design that reflects the heritage value of Place du Curé-Labelle while lending it a modern touch.
The site of Place Curé-Labelle had retained its historic landscaped appearance as a Victorian-style square. However, having undergone no recent transformation, it bore witness to the passage of time a century later. The restoration of the site aimed at restoring the square's splendour and making it more modern. The mandate also extended to the design of peripheral heritage spaces, such as the church square and the façade of the Vieux Palais as a public square.
BC2, along with CDGU, urban engineering, and CS Design, a lighting specialist, restored Place Curé-Labelle while respecting the heritage value of the site by illuminating Curé Labelle's statue, evoking the presence of the first church on the site, repairing the pathways and updating the furniture. The team succeeded in revitalizing this structuring City space. Close collaboration with an engineer specializing in urban forestry ensured the survival of trees that were sensitive to disturbance, some of which were over 100 years old.
BC2's landscape architects presented a methodology emphasizing the City's development objectives, in particular the respect of the timetable allowing for the inauguration of the square on the 125th anniversary of the death of Curé Labelle in 2017.
Data sheet
Client

Ville de Saint-Jérôme

Location

Saint-Jérôme

Year of execution

2017
Expertise
Landscape Architecture
Urban Design
Collaboration
CDGU
CS Design
Photos © Immophoto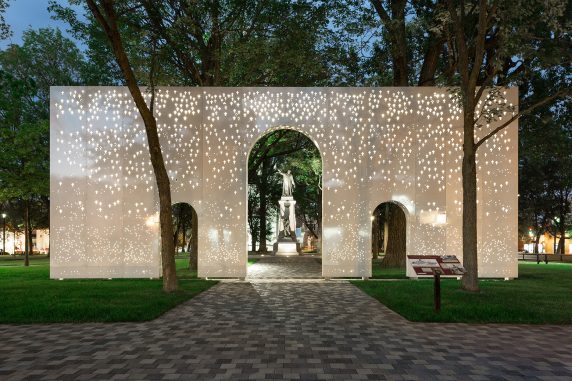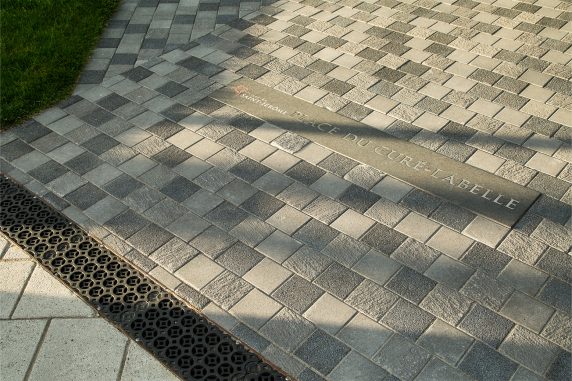 Awards received
Grands Prix du Design
Special Mention - Lighting
2018
German Design Award
Special Mention - Urban Space and Infrastructure
2019