Landscape Architecture
Urban Design
A master plan to restore Downtown Granby to the importance it deserves with a bold development vision focused on citizen experience.
As part of a major revitalization process for its downtown area, the City of Granby has mandated BC2 to assist in the development of a master plan for the revitalization of its Main Street (rue Principale).
BC2 carried out an exhaustive sequential analysis of the sections of rue Principale to identify the potential, constraints and intersections and development issues to safeguard the various users (pedestrians, cyclists, and motorists). Based on these key findings, BC2 proposed a development vision based on unifying the public and private domains, reconfiguring road geometry, and improving user comfort. This vision supports active transportation through the development of a new bicycle path and the enhancement of key and defining rue Principale elements.
The redevelopment focuses on the consolidation of four large civic squares that offer green oases along the path of pedestrians. The zoo theme has been integrated into five "signature zones" at intersections along rue Principale. The characteristics of different animal skins and hides from the zoo were pixelated and transposed onto the pavement. The proposed designs act as a common thread linking the street's various landmarks throughout the downtown core. Several discussion groups involving the heads of the main municipal services and the citizens of Granby made it possible to rally all the stakeholders around a common vision
Data sheet
Client

Ville de Granby

Location

Granby

Year of execution

2016-2019
Expertise
Landscape Architecture
Urban Design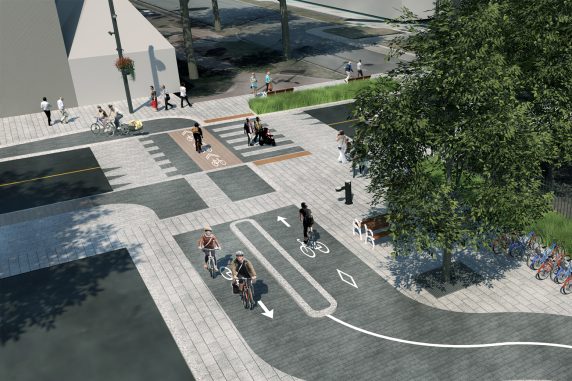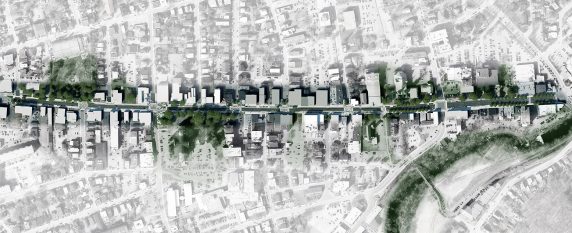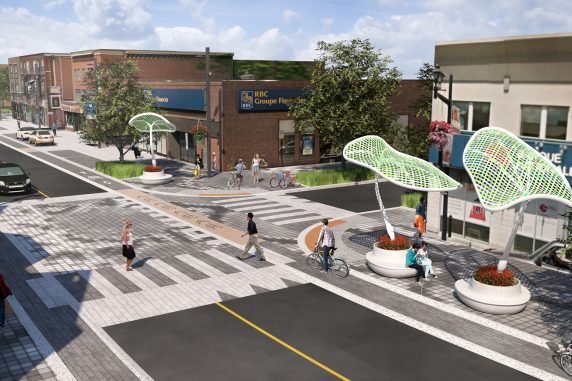 Awards received
Grands Prix du Design
Urban Design / Urban Design Plan : Silver Certification
2021